Announcing Framework Tent: A Token-Gated Knowledge Base for the Framework Platform
At Framework Ventures, we understand the unique challenges that come with being a founder in the crypto industry. Many on our team were once founders themselves, and this collective experience has played a major role in shaping our mission, our focus, and our service offerings. Over the years, our track record of building, investing, and operating in the trenches alongside our founders, regardless of market ups and downs, has cemented our reputation as one of the few firms in the space with demonstrated expertise in meaningful post-investment support.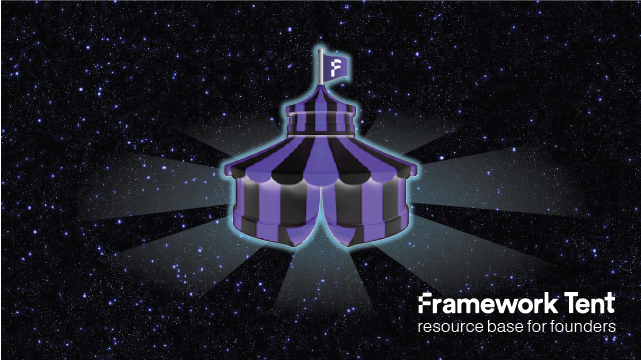 Today, Framework Ventures is formally announcing the launch of The Framework Tent, a token-gated knowledge base available only to founders in the Framework portfolio. In conjunction with the launch of the Framework Tent, Framework will mint nearly 100 NFTs for delivery to founders in our portfolio, giving them access to curated lists of recommended partners, service providers, original content, and shared knowledge from across the ecosystem. Eventually, we expect this portal to develop into a full-service platform that provides outsized value via interactive data, content, event calendars, and opportunities for partnership only available within the Framework family.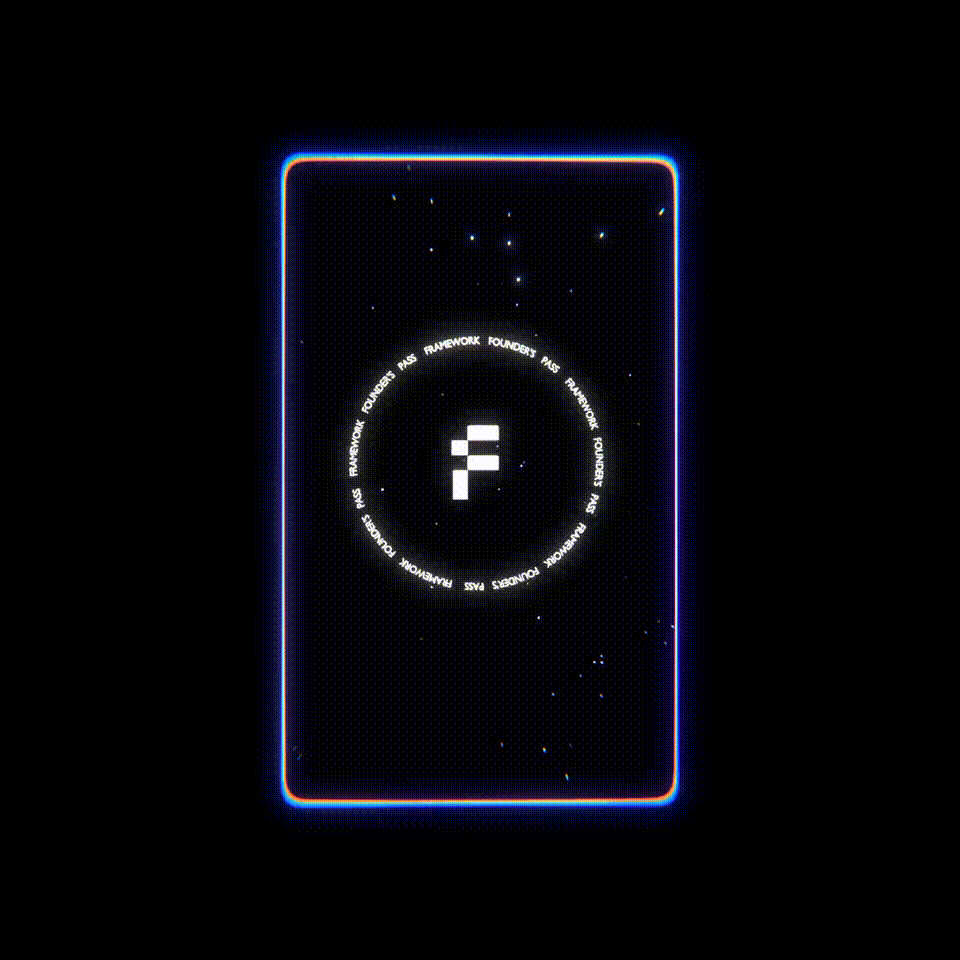 Platform and the Framework Ethos

We see The Framework Tent as the next iteration of our expansive, pre-existing platform offering.
In a hyper competitive sector like crypto, platform, or post-investment support and services from VC firms and other investors, can make or break a project (especially during a bear market). In this respect, we believe Framework is a pioneer.
Back in 2019, Framework co-founders Michael Anderson and Vance Spencer publicized a thesis on "network capital" (Forbes): i.e, the idea that crypto-focused VC firms need to do more than just hold tokens; they must be "close to the metal", supporting the networks in which they invest by directly building alongside founders, running key infrastructure, staking, and more.
Fast forward to 2022, and the Framework playbook has become the standard for VCs and investors across the crypto industry. With a full team of engineers, Framework is widely known across the crypto industry for its ability to support portfolio companies in ways that go far beyond investment alone.
Today, our firm runs critical DeFi infrastructure, including a Chainlink node that services over 200 price feeds, as well as one of the largest indexer nodes on the Graph. We help with smart contract security reviews, team assembly, recruiting and hiring, and leverage our expertise at the bleeding edge of the market to help founders build products and scale. As our co-founder Vance stated in a recent episode of Hidden Forces, "if you used crypto over the past few years, there's a very strong chance that you've interacted with us on some level".
As our firm crosses 100+ investments, we see the Framework Tent as the coalescence of much of the work we've already done into a user-friendly and easily scalable platform.
Framework Platform in Action
Platform, as a function, can differ substantially from firm to firm.
Some VCs offer little to no platform function. Others claim to have armies of employees (often lacking experience) seemingly ready to help with recruiting, branding, research and more.
By contrast, Framework offers an expansive platform that is run by a lean yet highly effective team of experienced OGs known for ruthlessly efficient execution. Our team of former founders and specialists are enmeshed with our portfolio companies post-investment, and are ready to help at critical junctures.
While we do sometimes write blogs and publish research, we focus primarily on behind-the-scenes deliverables that directly add value to portfolio companies, rather than churning out amorphous content that generates likes on Twitter but doesn't materially help projects survive or prosper. We may not be known for our happy hours, but our team has a reputation for deep knowledge on the things that matter - business building, business development and user onboarding, tech, governance, tokenomics, and more. Some offerings include:

Running key infrastructure and providing DeFi services
Business development, network access, and introductions across our 100+ company portfolio
Smart contract security reviews and preferential access to audits by top firms
Product and go-to-market sessions with our DeFi, Ops, and technical experts
Consultation with our tokenomics team
Consultation with our in-house game design expert
Consultation with our Head of Comms and introductions with multiple PR/marketing/branding agencies
Founder retreats and event access

Additionally, we offer access to a top-notch collection of external partner agencies, carefully curated over multiple market cycles.
Stay Tuned
Following today's launch, stay tuned for more information about the Framework Tent and our initiatives to help founders build and thrive in a bear market by following us on Twitter at @hiframework.
You can also follow me, Daniel Mason (@dgmason), Operating Partner and Head of Platform at Framework Ventures.
Before Framework, I founded two venture backed companies (Spring Labs & Elemetric), collectively raised $65+ million, hired 50 people, and sold products to massive institutions like American Express, GM Financial, SoFi, TransUnion, and more. I've overseen sales, fundraising, marketing, and product functions – and even coded a bit early in my career.  
I know firsthand of the challenges that come with being a founder, and I take great pride in my role leading our firm's platform for the founders in which we invest and partner. Shoot me a DM anytime to learn more.

Important Information; Disclosures

Use of the Framework Tent, and all content included thereon, will be subject in all respects to the Framework Knowledgebase Terms and Conditions.

Under no circumstances should this article, or any content provided in the Framework Tent, be construed as or relied upon in any manner as investment, legal, tax, financial or other advice. You should consult your own advisers as to legal, business, tax, financial and other related matters concerning any investment. Further, under no circumstances should anything in this article, or any content provided in the Framework Tent, be construed as an offer soliciting the purchase or sale of any security or asset of any kind, including but not limited to interests in any pooled investment vehicle sponsored, discussed, or mentioned by the Framework or its personnel (collectively, the "Funds"); nor should anything be construed as an offer to provide investment advisory services. Any offers to invest in Funds will be made separately and only by means of targeted distribution of confidential offering documents relating to specific Funds, which should be read in their entirety, and which will be provided only to those who, among other requirements, meet certain qualifications under federal securities laws. Such investors, defined generally as accredited investors and/or qualified purchasers, are generally deemed capable of evaluating the merits and risks of prospective investments and financial matters.

Past performance is no guarantee of future results. The Funds' investment objectives, generally, are to achieve capital appreciation by making long-term investments in venture capital, private equity, and various digital assets. There can be no assurance that the Funds will achieve comparable results, that targeted returns, diversification, or asset allocations will be met, or that Framework or the Funds will be able to successfully implement their investment strategies, investment approaches or achieve their investment objectives. Any investment in a Fund involves a high degree of risk and investors could lose all or substantially all of their investments in any Fund.

This article and any information provided via the Framework Tent, now or in the future, is being provided solely for informational purposes. No Framework Tent content is or shall be construed or relied upon as financial, technical, legal, tax or other advice.

The views and information are provided as of July 6, 2022 unless otherwise indicated and are subject to frequent change, update, revision, verification and amendment, materially or otherwise without notice, ad market or other conditions change.